Annual Meeting of UNESCO Cities of Literature. Melbourne, 2022
Melbourne (Australia) has been the host city of the annual meeting of UNESCO Cities of Literature in its 2022 edition. The meeting was held between September 5 and 9.
The Granada UNESCO City of Literature Office, from the Arts Department of Granada City Council, has participated by sending Jesús Ortega (Focal Point, coordination and programming) and Carmen Casares (communication and administration).
Participating cities
In addition to Granada and Melbourne, another 22 UNESCO Cities of Literature attended the meeting: Angoulême (France), Bucheon (South Korea), Dublin (Ireland), Dunedin (New Zealand), Edinburgh (Scotland, United Kingdom), Exeter (England, United Kingdom), Gothenburg (Sweden), Heidelberg (Germany), Iowa City (United States), Jakarta (Indonesia), Krakow (Poland), Kuhmo (Finland), Ljubljana (Slovenia), Lviv (Ukraine), (England, United Kingdom), Milan (Italy), Norwich (England, United Kingdom), Nottingham (England, United Kingdom), Quebec City (Canada), Seattle (United States), Tartu (Estonia), and Vilnius (Lithuania). Other cities that haven't sent representatives to Melbourne have attended the working sessions online.
Program Summary
The Melbourne meeting has served to receive and integrate the new Cities of Literature into the group, present and share new projects, good practices, ideas, technology and ways of operating, as well as generate new joint documentation, confirm the venues of the 2023 Meeting (Quebec City) and 2024 Meeting (Edinburgh). Round tables and working groups have been held on literary programming, dissemination of reading and libraries, festivals, international days, literary residences, information protocols and reception of new cities, etc. In addition, contacts have been made with various institutions, events, facilities, specialized personnel and artists and writers from the literary scene of Melbourne and other cities in Australia.
The venues for the different meetings have been the Wheeler Centre, the State Victoria Library, Library at the Docks, International Chamber House, Melbourne City Hall, among others.
The group was received by the mayor of Melbourne, Sally Capp. Contacts have been made with players on the local and national literary scene such as the Wheeler Centre, Australian Poetry magazine, poets Maxine Beneba Clarke and Nathan Curnow, the Babbles spoken word festival, the Sidney Dance Company, the National Gallery of Victoria, etc.
There have been meetings with representatives of other UNESCO Creative Cities in Australia: Chris Silvestroni (Geelong UNESCO City of Design), Emma Bugden (Whanganui UNESCO City of Design), Jacqueline Murphy (Bendigo UNESCO City of Gastronomy), Mark Roach (Auckland UNESCO City of Music), Matt Wilson (Ballarat City of Craft and Folk Art), Michelle Symes (Bendigo UNESCO City of Gastronomy), Nerilee Jones (Geelong UNESCO City of Design), Tanya Black (Wellington UNESCO City of Film), as well as with Wenona Byrne of the Australia Council.
The meeting has been coordinated by David Ryding, Focal Point of Melbourne UNESCO City of Literature, and all the members of his team.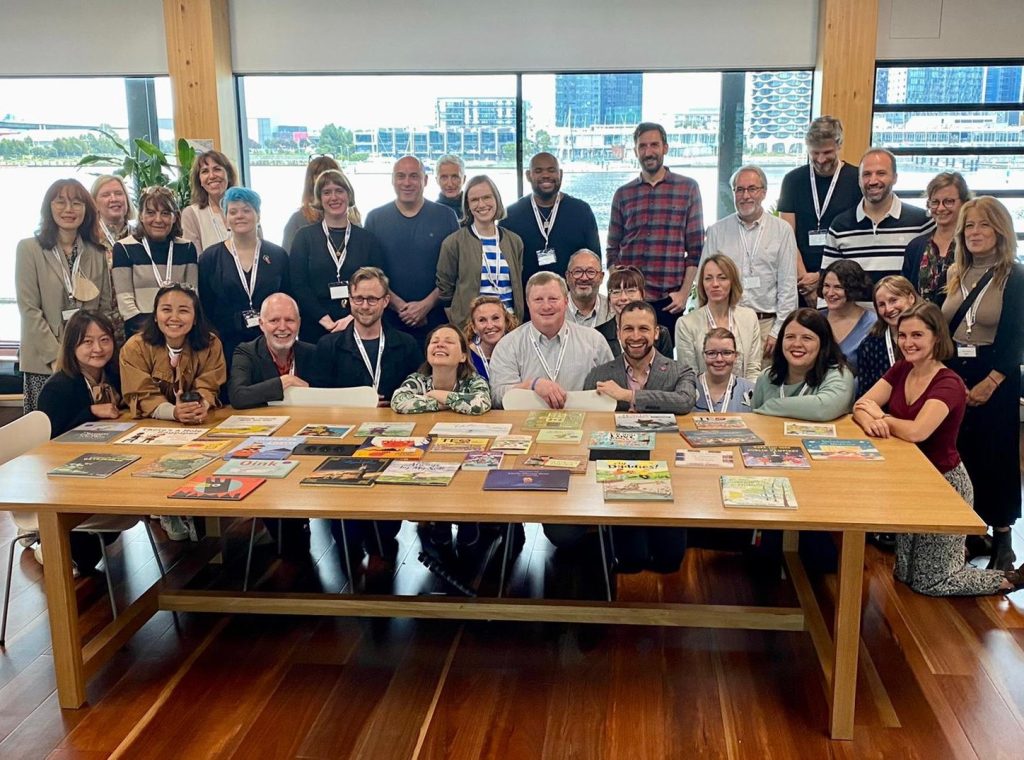 Annual meetings of UNESCO Cities of Literature 2015-2021
2015 – Heidelberg
2016 – Dublin
2017 – Barcelona
2018–Iowa City
2019 – Norwich and Nottingham
2020 – Prague (online)
2021 – Reykjavik