Literary Residences in Óbidos for Writers from Granada
Do you want to spend a month writing in Óbidos? The literary residency project in Óbidos (Portugal) is designed especially for writers associated with Granada.
First residency: April 1-30, 2018
Eligible candidates:
Writers linked to Granada (with special attention on young and emerging writers)
Application deadline: March 22, 2018
Second residency: October 1-30, 2018
Eligible candidates:
Writers linked to Granada
Application deadline: from April 1 to May 15, 2018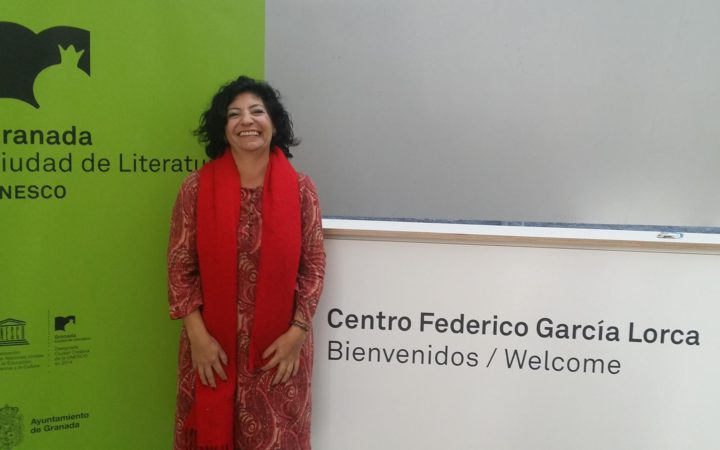 What is Óbidos?
Óbidos is a Portuguese town located 75 kilometers outside of Lisbon with a population of 3,100 in the urban center and 12,000 in the entire municipality. In 2015 Óbidos became a breakout surprise in the Creative Cities Network when it was appointed by the UNESCO City of Literature. This was possible thanks to the fact that in the process of selecting cities, the question went from "Why do you deserve the designation?" to "What do you want to achieve?" This change in approach opened up entry to localities such as Óbidos, which has an ambition to become Portugal's literary hub.
Literary residency project for writers from Granada
A collaboration between Óbidos Vila Literaria and Granada UNESCO City of Literature was what launched this new project, which seeks to stimulate the creativity of writers from Granada, to promote its internationalization, and to foster the exchange of cultural experiences between Portugal and Spain.
The project consists of two one-month annual residencies in a house located on Rua Nova de Óbidos. The first residency is from April 1 to 30, and the second one from October 1 to 30. The residencies are intended for writers linked in one way or another to the city of Granada, with special emphasis on young and emerging writers for the April residency. The residencies cover travel and accommodation expenses. There's no additional financial support; the writers in residence will have to cover their own living expenses.
What does Granada offer?
Granada is in charge of travel: Granada-Lisbon and Lisbon-Granada, at the beginning and end of the residencies.
What does Óbidos offer?
Óbidos is in charge of travel: Lisbon-Óbidos and Óbidos-Lisbon, at the beginning and end of the residencies. Óbidos also takes the initiative to include the Granada writers in at least one event (readings, round tables, meetings with writers) at the literary festivals Latitudes (April) and FOLIO (October), as well as manage their stay in Óbidos and connect them with the town's literary and cultural life. Óbidos offers free accommodation in a fully equipped and modernized dwelling that occupies the grounds of an old country house. Resident writers will have to pay for their own living expenses.
Application Submissions
Aspiring writers seeking residency must fill out an application in which they shall explain — among other things, the literary project that they intend to develop during their stay. Applications for April and October residencies can be downloaded here
Solicitud-RESIDENCIA-LITERARIA-en-Obidos_ABRIL-2018 (2)
Solicitud-RESIDENCIA-LITERARIA-en-Obidos_OCTUBRE-2018 (3)
Once completed, applications must be sent to Carmen Casares:
carmen@granadaciudaddeliteratura.com
For any questions or inquiries, call: +34 958 27 40 62
The names of the writers selected for literary residency in Óbidos will be published at granadaciudaddeliteratura.com on April 26 (April residency) and June 1 (October residency) of 2018.