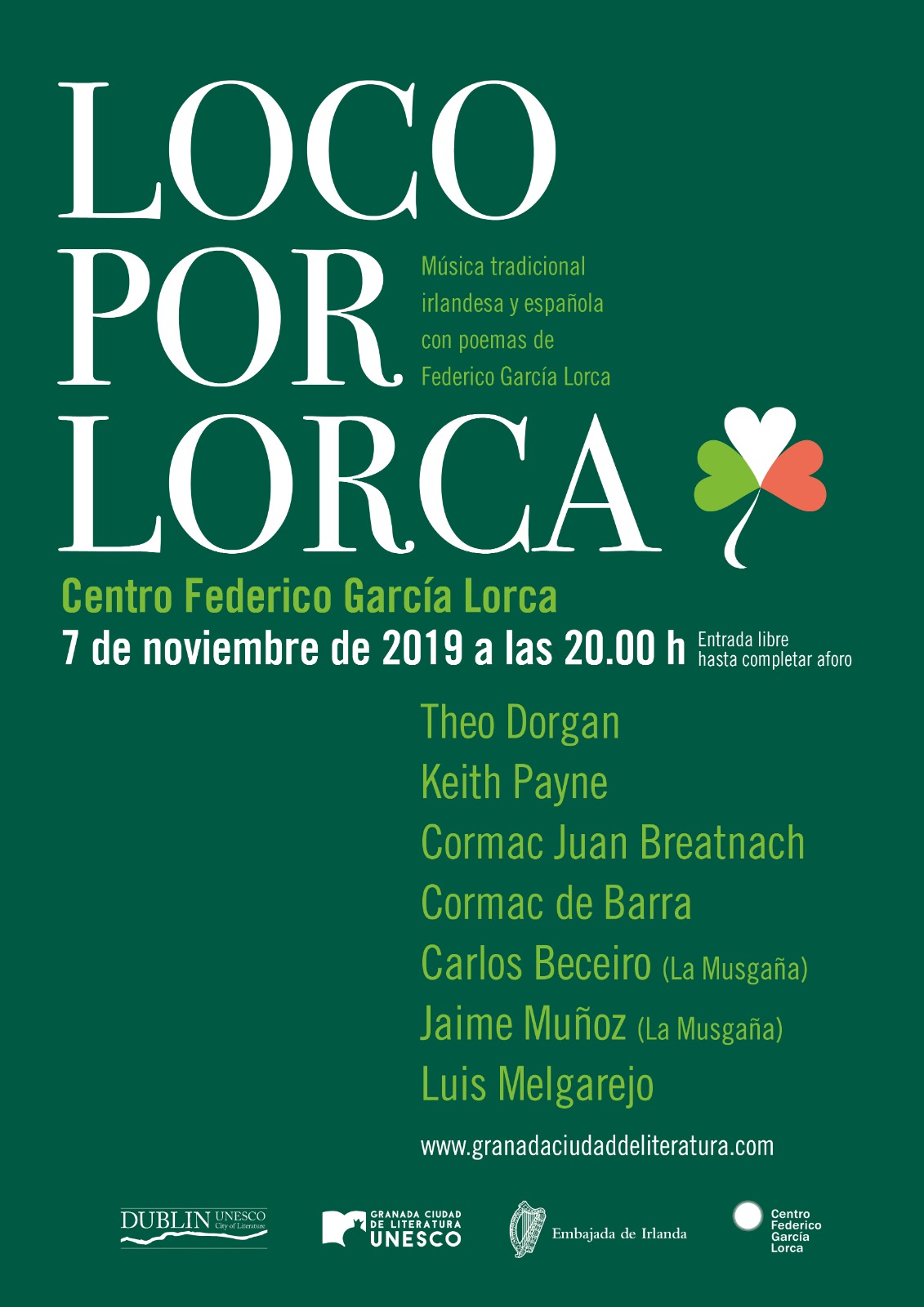 Reading-Concert-Audiovisual
Loco por Lorca is an audiovisual proposal created by two Irish artists, the musician and composer Cormac Breatnach and the poet Keith Payne, in tribute to Federico García Lorca. The show premiered in April 2018 at the Residencia de Estudiantes in Madrid, and after being seen in October 2019 in different Irish venues are coming to the Centro Federico García Lorca in Granada, on November 7, 2019.
In Loco por Lorca a group of Irish and Spanish poets recite poems by García Lorca in Spanish, Galician, English and Gaelic, accompanied by traditional music from Ireland and Spain. The show is organized by Dublin UNESCO City of Literature and has the collaboration of Granada UNESCO City of Literature, the Centro Federico García Lorca and the Embassy of Ireland in Madrid.
The poems of Federico García Lorca, selected by Keith Payne, are at the center of the show, and around them unfold the traditional Spanish and Irish music of La Musgaña (Jaime Muñoz and Carlos Beceiro) and composer Cormac Breatnach and harpist Cormac de Barra.
Poems from the Romancero gitano and Seis poemas galegos, among others, translated into Gaelic and English by Deasún Breatnach, Michael Nartnett, Keith Payne and Theo Dorgan, will be read/sung. Spanish versions of the Lorca poems will be read by Granada poet Luis Melgarejo.